Reading Estate Planning Lawyers
How old should you be when you start estate planning? How much wealth do you need before drafting a will? Do I really need a lawyer to help with all this? These are questions we hear over and over again from our clients, and the truth is, there's no one single answer to them. Estate planning is as unique as each individual we work with, and it's never too early—or too late—to get started.
If you're in the Reading, Pennsylvania, area or anywhere throughout Berks County and the neighboring counties of Schuylkill, Montgomery, Lancaster, Chester, and Lebanon, give us a call today to talk about your options. At Curran Estate & Elder Law, PLLC, we're committed to creating meaningful relationships with our clients and answering all your questions so you can make informed choices about your future.
Why Estate Planning Is Important
Many people are under the false impression that you have to be old or considerably wealthy to have an estate plan, but this couldn't be further from the truth. Estate planning is for anyone who cares about their loved ones and wants to put structures in place to ensure they're looked after.
Estate planning is a broad term used to describe any legal document used to make an advanced plan about what should happen to you and your assets should you die or become incapacitated. An estate plan lets you arrange everything while you're still of sound mind and body so that when the time comes, your loved ones are not tasked with the burden of untangling your affairs. This is important regardless of your level of health or age since none of us know when our time will come. Additionally, if you put a plan in place when you're younger, it will be easier and cheaper to maintain it and revise it as you age.
The number one benefit of establishing an estate plan early is the peace of mind it will give you and your family, but there are a number of legal considerations as well. When a person dies without a will in place (known as dying intestate), all their assets must go through the courts in a process known as probate. This means the court, rather than you, will now be making the decisions about what should happen with your assets. Even if you have a simple will, it will still have to go through probate, but it will be much faster since you'll have named an executor who's in charge of administering your will. If you want to avoid the lengthy and costly process of probate, you should look into establishing a trust. With a living trust, you'll have already moved assets out of your name and into the name of a trustee, so these items can then go directly to your beneficiaries with no court involvement.
Documents That May Be Included in an Estate Plan
The backbone of any estate plan is a will, and this is where most people start. A will can list all your assets, assign beneficiaries, assign an executor, and name a legal guardian for any minor children. On top of this, many people choose to establish a trust as well, and the most common type is a living trust.
It's called a living trust because you open it while you're still living, and you retain control over it for as long as you're capable of doing so. This means you can move assets in and out of the trust and reassign or remove beneficiaries as you see fit. Your assets will legally be in the name of your named trustee, but you'll still be in charge. When you dopass, your heirs won't have to work with the courts and will instead have their assets transferred directly to them.
In addition to asset protection planning, an estate plan can also contain powers of attorney and an advance healthcare directive. The person you name to have powers of attorney will be able to represent you and make decisions on your behalf for any business, financial, and legal matters. Your advance healthcare directive can lay out your wishes for end-of-life care and medical procedures should you become incapable of communication.
How Your Attorney Can Help
When you work with an estate planning attorney, you'll have a partner throughout this process, not only during your own life but also after you pass. This can be especially useful if there are disagreements amongst relatives after you pass and they turn to the court for help. Judges will often consult with the attorney that drafted the estate plan for help during this time for trust and probate administration.
An experienced attorney will also take the time to truly get to know you in order to better understand your goals. They can then draft an estate plan that meets your needs and help you with complicated decisions like choosing a power of attorney or executor. Lastly, they'll ensure your plan is legally enforceable so you can rest easy knowing your loved ones are taken care of and your wishes will be followed.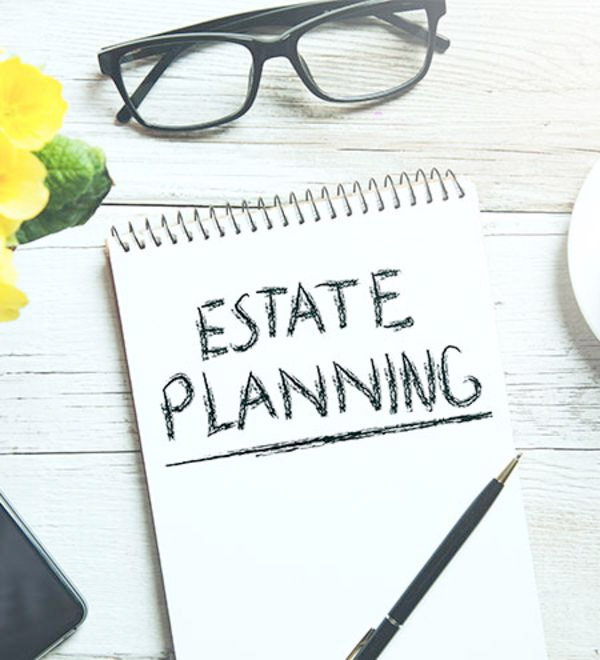 Estate Planning Attorney Serving Reading, Pennsylvania
Everyone deserves to have an estate plan in place that accurately reflects their goals for the future, and at Curran Estate & Elder Law, PLLC, we can help. If you're in the Reading, Pennsylvania, region and would like to speak with a skilled estate planning attorney, reach out to us today to schedule a consultation.