Trust Administration Attorneys in Berks County, PA
Planning for the future can be stressful and time-consuming, but it's something that everyone will need to do sooner or later. Unfortunately, many people falsely believe that you don't need to start estate planning until you're older—but this can actually end up making the process even more complicated. By talking with an experienced estate planning attorney early on, you can get a plan in place now that can then change and adapt with you as you age and as your family grows.
While everyone's estate plan will look a bit different, one of the most effective documents you can have is a trust. But what does this look like in practice and how can it best serve your needs? At Curran Estate & Elder Law, PLLC we can assist you with every step of forming a trust and explaining how it will be administered after your passing. If you're in the Reading, Pennsylvania area or in Berks County and the neighboring counties of Schuylkill, Montgomery, Lancaster, Chester, and Lebanon, call us today to schedule an appointment.
Trusts in Pennsylvania
A trust is a legal estate planning document that allows you to transfer certain assets out of your name and put them under the name of an appointed trustee. As the trustor, you still have control over the trust and the assets within it, but the right to hold the title is now under the name of your trustee who will administer the trust after you pass (ie. distribute assets to your beneficiaries).
Trusts have a number of benefits compared with a traditional will. Like a trust, a will allows you to name beneficiaries who will receive your assets—but a will must also go through the lengthy legal process of probate. Probate is the process where your will is "proved" in court and this can take several months to a year to complete. Trusts avoid probate since you've already transferred ownership of your assets and a court does not need to intervene. This can save your administrator and beneficiaries time and money and generally leads to an easier transition.
Trusts also remain private after you pass, unlike wills. When a will goes through probate, its contents become available to the public so anyone who requests access will be able to see everything that's in it, including details about your wealth and estate.
The Role of the Trustee
Perhaps one of the most important decisions you'll have to make when forming a trust is who to name as your trustee. So what should you look for when picking a trustee and what will they be responsible for doing?
Your trustee has a big job, so you want to choose someone who's organized and responsible, and someone who will carry out your wishes as laid out in the trust. This can be an individual you know and can depend on like a friend or family member, but you can also name an attorney or corporate trustee like a bank or trust company to fill the role. Your trustee will be responsible for identifying and notifying your beneficiaries, paying any administrative expenses (which is typically done using the assets in trust), notifying creditors and paying any outstanding debt, distributing assets according to trust provisions, preparing taxes and paying any back taxes, and creating a reserve fund for any unforeseen expenses.
Common Trust Administration Issues
With any legal document, the more time and effort you put into it on the front end, the fewer problems you'll have down the road. Even so, there are potential issues that can come up during the trust administration. Here, the role of the trustee becomes even more important as they'll have to address these concerns using their best judgment along with your previously-stated wishes.
Probably the most common issue occurs when a beneficiary suspects or accuses the trustee of mismanagement of the assets. Unfortunately, this can lead to family in-fighting about the estate. This could lead to a beneficiary demanding funds before the trustee is ready to distribute them, contesting the trust, or questioning the authority of the trustee altogether. Other problems may come up if there are provisions or terms within the trust that are outdated or void. Many trustees choose to hire a trust administration attorney to help them through this time and navigate these issues.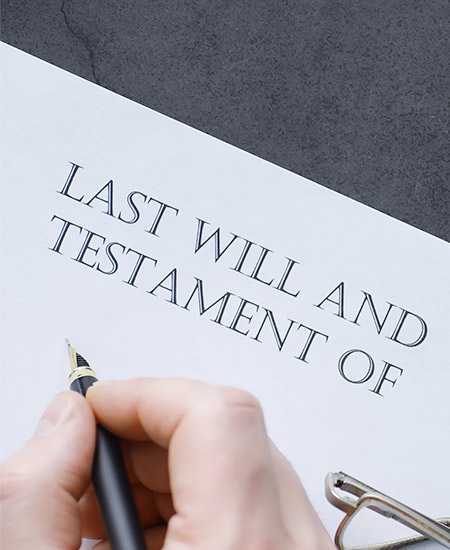 Trust Administration Attorney in Berks County, PA
No matter where you're at in your estate planning, at Curran Estate & Elder Law, PLLC, we have experienced attorneys who are ready to help. We can assist you whether you're starting from scratch and just want to discuss your options, already have a trust in place and need to make changes, or if you're the named trustee and need legal support administering the trust. From our office in Berks County, we're proud to serve those throughout Pennsylvania. Set up a meeting today.